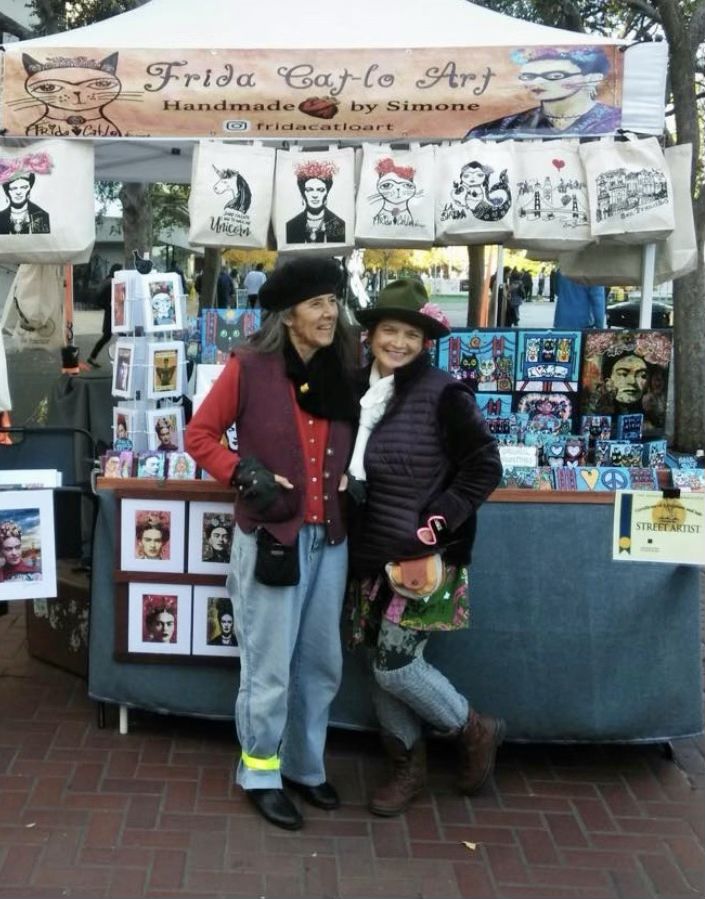 Diana often arrived after the lottery, quietly walking her bicycle (with display attached) across the Plaza to any open space. In fact, she might set up next to you and you didn't even notice she was there until later.
Ironically, when the Saturday lotteries were large and Artists shared spaces to accommodate more displays, she often shared her space with the most vociferous Artist, but she just smiled at his antics and seemed to enjoy the show. Her craft was colorful and definitely handmade.

Occasionally I would see her peddling around town in other neighborhoods. She was a very gentle soul and I never heard her complain about anything. Always a good neighbor to sell next to.

And so she passed gently away, treading lightly…..or maybe peddling lightly……in her usual fashion. She will be missed. 💐🌷🙏🏻…..Tad